One Color Birthday Theme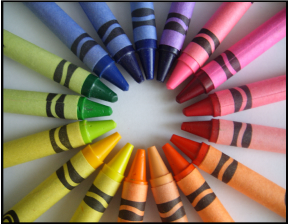 Fun ideas for a One Color Themed Birthday Party.

Mix and match these ideas to create your own special party.

This is a fun party and very easy to do. Choose one color and then decorate in only shades of that color. Great for kids, tweens and teens of all ages.

This theme works well with Birthstones or choosing the color of the birthday child's room so they can use the items in their room after the party. Red, Blue, Orange, Yellow, Green, Black, White, or Pink - which color will you choose?


See our Birthstone theme party for more ideas.


One Color Party Invitations

Send out solid color party invitations with the party information written in the same color ink as the card.
On the invitation ask guests to dress in the party color you choose. Tell them the person who wears the most items in that color will win a prize.
Include shades of confetti that match your One Color party theme in the invitations.
One Color Party Decorations

Decorations are easy with the One Color Party theme. Choose a color and buy everything you can in shades of that color. Plates, napkins, cups, tablecloths, decorations, confetti, invitations ... everything!
Buy off-beat and fun decorations in your color too. Things like colored boa's, large paper fans, Chinese lanterns, etc. will make the party look extra festive. On the cake table place a tablecloth in your color and then sprinkle with confetti in different shades. Then cover with a clear plastic tablecloth.
Fun Ideas for a One Color Birthday Party Theme

Fill a glass jar (that has a secure lid) with lots of one color of candy. You can make the candy different types or all the same such as skittles or M&M's. Count the candies as you place them in the jar.
Set the jar on a table with pieces of paper and a basket.
Ask guests as they arrive to guess how many pieces of candy are in the jar.
Have them write down their guess on the papers with their names and place in the basket.
The person closest to the right number wins the jar of candy.
One Color Party Games
How about a fun
Mall
or a
Neighborhood Scavenger hunt
?
Find things all in one color! Free list to print out here with directions.
One color mall scavenger hunt
See our games page for fun party games
Activities
Paint picture frames or door hangers in shades of your color. Take pictures of everyone dressed in your color at the party and place in the photo frame. This makes for a really fun picture.
Party Food
Choose food in the color you choose. If the food isn't the color then place it in bowls of your color.

Cut out fun shapes with cookie cutters of these items:
Sandwiches
Cheese
Fruit
Jello Jigglers
Brownies
Rice Krispie Treats (Drizzle colored frosting on top in your colors) Party Favors Fun notepads, pens, jewelry, nail polish, earrings, bracelets or necklaces in your color. Candies, suckers, bubbles and balls are fun too.
Goody Bags
Find Chinese takeout containers in your color. Attach a helium balloon or curling ribbon. Solid color bags Small buckets Large plastic cup or mug
Movie Party
Nascar Birthday Party
Noah's Ark