Thanksgiving Games / Activities

Party Themes
Birthday Themes
Party Games
Sleepovers
Invitations
---
1980's Party Ideas
Step back in time to the 1980's with these fun 80's birthday party ideas for kids, tweens and teens.



We've listed great ideas for:
Invitations
Decorations
Activities
Party Games
Party Food
Favors
Goody Bags
all with an 80's twist!

We've even put together a list of the top 40 songs from the 1980's for your playlist.

80's Party Invitations Ideas
Buy cards with these fun 80's symbols and use as invitations - Pac Man, Atari, Neon, or Cassette tape.

Make a yellow note card into a "Party on Board" invitation.

Print out a Rubik's Cube and attach to bright colored note cards in green, yellow, red and blue. Or make invitations that look like a large Boom box.

In the invitation ask guests to wear their favorite 80's fashions and give them suggestions like Neon glasses, leg warmers, skinny ties, over the shoulder sweatshirts, mini skirts, parachute pants. Have a prize for the best 80's dressed.
80's Party Decoration Ideas
Neon was very popular in the 1980's. Use neon colors and to make it stand out use black or black and white checkerboard for backgrounds. Black and white checkered tablecloths with Neon plates, flatware, cups and napkins. Neon colored streamers or tulle hung from the center of the ceiling to the outer corners. Neon helium balloons are a quick and inexpensive way to make a party instantly festive. On the party table set a few serving bowls on top of Rubik's cubes. Make large Rubik's cubes by painting square cardboard boxes - place them on tables and/or hang them from the ceiling - write slang on the spaces of the cubes.

To decorate (and also use as a photo op for the guests) buy life size cardboard cutouts of famous 80's stars or icons such as the Blues Brothers, Pac Man or Mr. T.

The 80's was a great time for music ... make records (cut large circle from black paper and smaller circle from neon paper - glue together and write song title and artist in the center) or large cassette tapes with the favorite bands of the 80's. Or find rock band posters and tack them on the walls.
80's Party Activities

Time machine
Transport guests to the 80's by letting them dress up in some fun 80's fashions. Set out leg warmers, skinny ties, neon sunglasses, tutu's, rocker wigs, big jewelry, blow up guitars, etc. that they can use to accessorize their outfits. Paint faces with 80's characters such as my little pony, Pac man, Rubik's cubes, etc. and some big bold neon eye shadows, nail polish and lipsticks.

Spray on pink and blue hair color and glitter. (Tip: have a few x-large trash bags on hand to keep guests clothes from getting stained. Cut a slit in the bottom of the trash bag about 5" wide in the center. Place the bag over the person - their head goes through the slit so their body and clothes are protected. )


Make Neon Tutu's
Tutu's were a fun rock n' roll look for the 80's. Let everyone make their own using our easy no-sew directions using tulle and ribbon (or elastic).
Use fun neon color and black tulle. How to make a tutu


Paint Spatter Shirts

Make fun paint spatter shirts. On white or black shirts let party guests spatter paint on their shirt using a paint brush and flicking paint at the shirt. Also a great idea for sweatshirts - cut the neck out for a real 80's look.


Thriller Dance

Thriller was a huge dance craze of the 80's. Learn the dance and then teach it to everyone at the party - practice and then video the group doing the dance. You can burn the video onto a disc and send it home as a thank you.

1980's Party Games

Vintage Games
Video games were just coming out in the 80's. Find some fun 80's video games and let everyone play them. Some great ones are Donkey Kong, Pac Man, Ms. Pac Man, Tempest, and Centipede.

Trivial Pursuit
Play Trivial Pursuit - the original version.

80's Movies
Get the popcorn and watch some fun 80's movies like Back to the Future, Footloose, Sixteen Candles, The Breakfast Club, or Star Wars.

Karaoke
Make a Karaoke station and play 80's music. Let the guests sing along to the great songs and if possible find some reruns of the 80's MTV show and sing along with the great bands of the 1980's.

Party games just for girls - Girls birthday party games


Party games for boys only - Boys birthday party games


Party Games for all ages - Birthday Party Games


Party games for tweens - Birthday games for 10, 11, 12

80's Party Food
Pac Man cookies Rubik's cube cake
Pac Man Pizzas - cut out one triangle slice before cooking for the Pac Man mouth
Cupcakes with bright neon icing



80's Party Favors


Bonnie Bell Dr. Pepper Lip Smackers
Big Bead necklaces
Fun Dip
Blow Pops
Pop Rocks
Lemon Heads
Plastic neon sunglasses
Neon plastic jewelry
Scrunchies
Leggings
WHAM shirt
Sweat bands
Rubik's cubes
Big hair bows

Goody / Loot Bag Ideas
Neon colored paper bags
White paper bags with WHAM style letters that say "Thank You!"
Wrap party favors in neon colored bandanas or fabric - tie ends together



Top songs of the 80's

1. Bon Jovi / "Livin' on a Prayer" (1986)
2. Def Leppard / "Pour Some Sugar On Me" (1987)
3. Duran Duran / "Hungry Like the Wolf" (1982)
4. Michael Jackson / "Billie Jean" (1982)
5. Prince / "When Doves Cry" (1984)
6. Hall & Oates / "I Can't Go For That (No Can Do)" (1981)
7. Guns N' Roses / Sweet Child O' Mine (1987)
8. Madonna / "Like a Virgin" (1984)
9. Run-D.M.C. / "Walk This Way" (1986)
10. AC/DC / "You Shook Me All Night Long" (1980)
11. Journey / Don't Stop Believing (1981)
12. Whitney Houston / "How Will I Know" (1985)
13. U2 / "With Or Without You" (1987)
14. The Bangles / "Walk Like an Egyptian" (1986)
15. Van Halen / "Jump" (1984)
16. INXS / "Need You Tonight" (1987)
17. Whitesnake / "Here I Go Again" (1982)
18. Dexy's Midnight Runners / "Come On Eileen" (1982) 19. Cyndi Lauper / "Time After Time" (1984)
20. Rick Springfield / "Jessie's Girl" (1981)
21. Michael Jackson / "Beat It" (1982)
22. The Cure / "Just Like Heaven" (1987)
23. Cyndi Lauper / "Girls Just Want to Have Fun" (1984)24. A-Ha / "Take On Me" (1985
25. Go-Go's / "Our Lips Are Sealed" (1981)
26. Guns N' Roses / "Welcome to the Jungle" (1987)
27. Kajagoogoo / "Too Shy" (1984)
28. Wham! / "Wake Me Up Before You Go-Go" (1984)
29. Talking Heads / "Burning Down the House" (1983)
30. Pat Benatar / "Love is a Battlefield" (1983)
31. Queen and David Bowie / "Under Pressure" (1981)32. Night Ranger / "Sister Christian" (1983)
33. Soft Cell / "Tainted Love" (1981)
34. Poison / "Every Rose Has It's Thorn" (1988)
35. Phil Collins / "In the Air Tonight" (1981)
36. Tommy Tutone / "867-5309/Jenny" (1981)
37. Aerosmith / "Janie's Got a Gun" (1989)
38. U2 / "Pride (In the Name of Love)" (1984)
39. Modern English / "I Melt With You" (1982)
40. The B-52's / "Love Shack" (1989)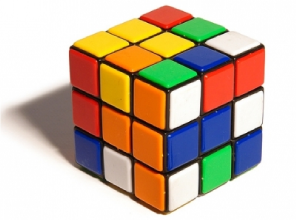 35 Minute to Win It Games
We are always looking for affordable, new and creative ideas! If you have a unique or favorite idea for kids party favors, food, party invitations, decorations, treasure hunt games, birthday party group games, happy birthday wishes, birthday themes or kids birthday party places share them with us!